ThumbDogs turn any glove into a touchscreen glove. They were created so you don't have to take off your gloves when you want to use your a digital touchscreen device such as, smartphone, GPS, e-reader, gaming console, ATMs, e-tablets, cameras, etc.
Made with medical-grade fabric, ThumbDogs is durable and reliable. It has the right amount of capacitive sensing so you can stay connected. And ThumbDogs will stay on your glove fingertips securely, thanks to our adhesive backing that is glove-friendly and weather-ready.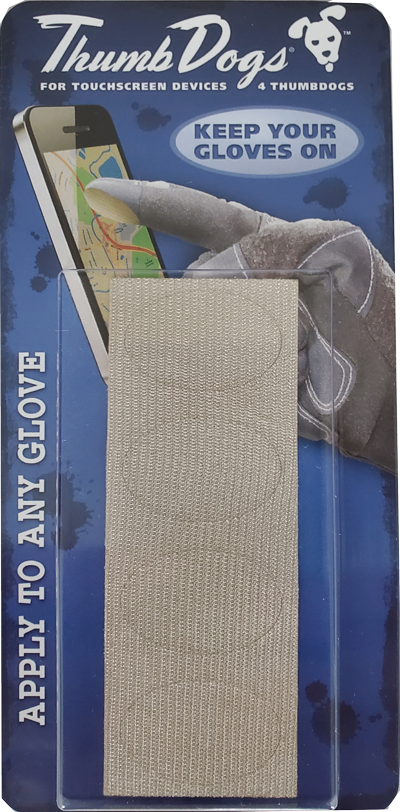 With ThumbDogs you can keep on your favorite, comfortable pair of gloves. Just adhere some ThumbDogs to your existing glove tips and stay warm, stylish and connected. Instant touchscreen and texting gloves!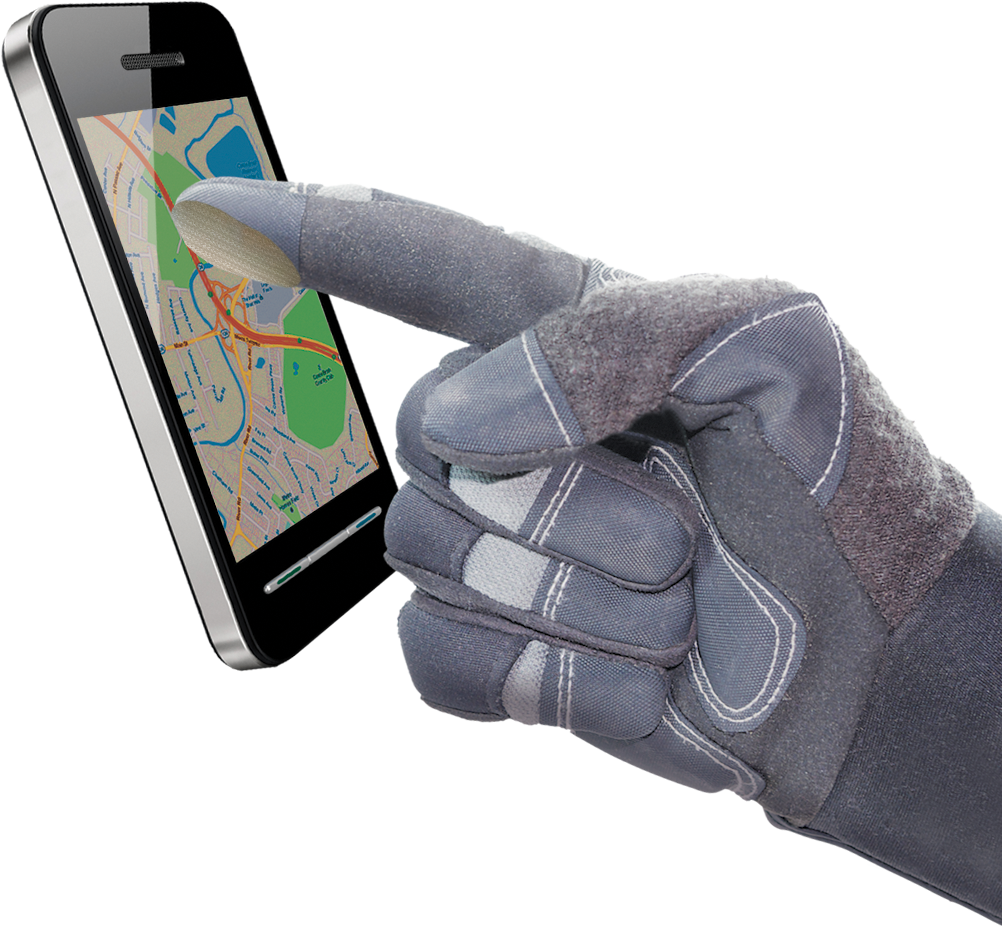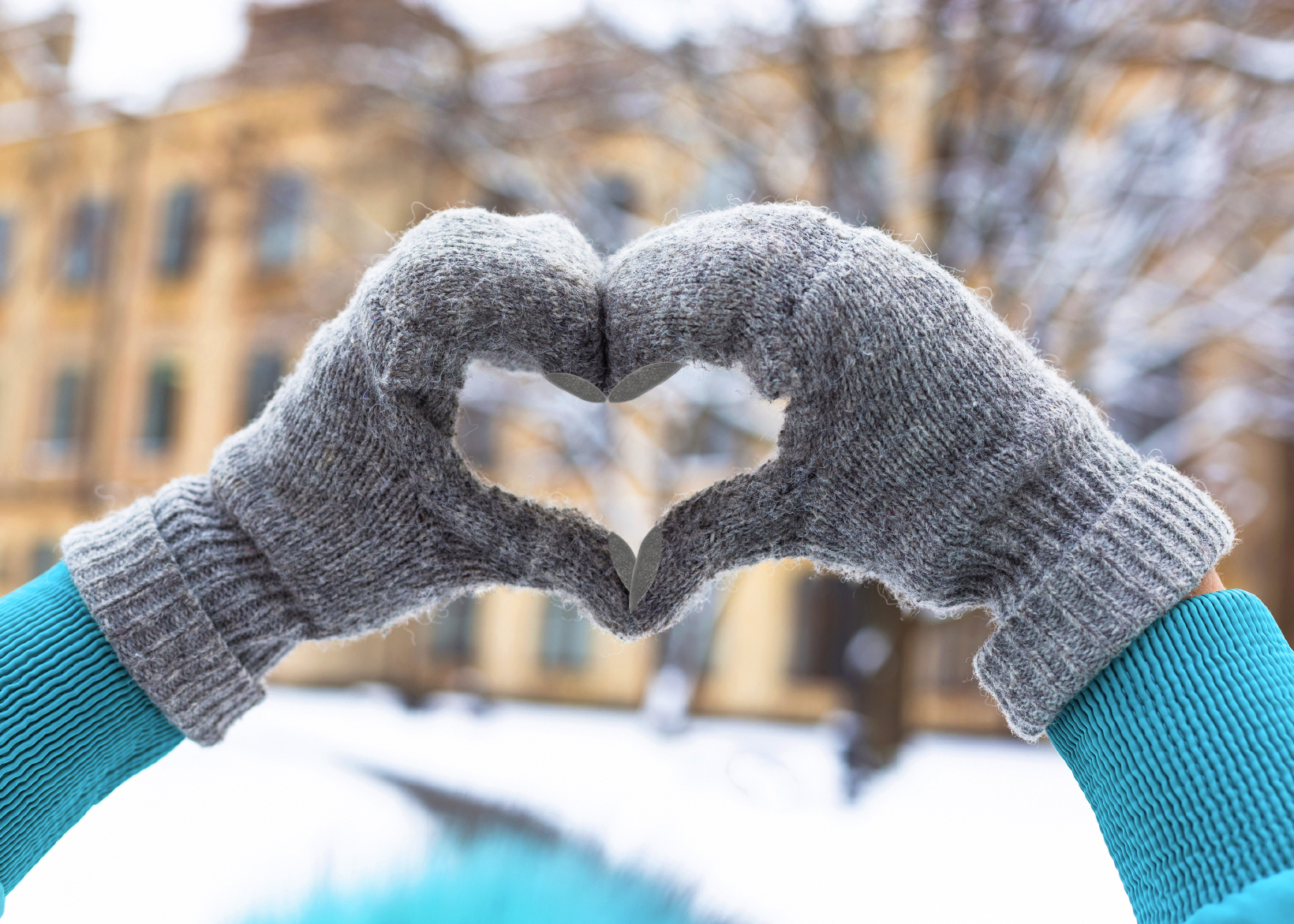 ThumbDogs come as a set of 4: Our special medical-grade conductive material enables you to interact with your smartphone. They retail for $14.99, plus shipping & handling. Much less than a touchscreen texting glove. So easy to use – just peel off and attach them to your favorite glove tips,  and start connecting.